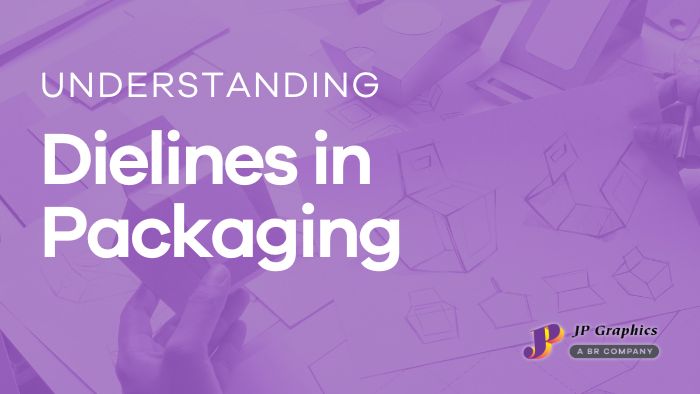 What are Die Lines in Packaging? A Complete Guide
Congratulations on mastering your product! Now, let's create the ideal package together. At JP Graphics, we're here to guide you through the packaging production process, starting with an essential step: creating a dieline.
So, what exactly is a dieline? It's a technical diagram that serves as a blueprint for printing, cutting, and folding your package design. Dielines aren't limited to packages alone; they're also used for folding sleeves, cartons, folders, and more. Our talented packaging designers at JP Graphics, often collaborating with manufacturers, expertly lay out the size, packaging design, branding, cut lines, glue, and other elements, ensuring a seamless printing and die-cutting process.
The Dieline Basics
In addition to captivating visual designs, dielines encompass fold lines, cut lines, perforation lines, bleed lines, safety lines, and glue tabs. Familiarize yourself with these key terms to achieve the perfect cut for your custom boxes:
Fold Lines: Indicate where the box should fold during assembly.
Cut Lines: Identify the precise areas where the die cutter will make cuts.
Perforation Lines: Indicate where tear-off perforations will be made for added functionality.
Bleed Lines: Extend the space for colors and artwork to prevent cut-off or imperfect edges.
Safety Lines: Highlight the secure area for artwork, ensuring it won't be cut by the die cutter.
Glue Tabs: Identify the designated areas where glue will be applied.
Die: The cutting tool on a die-cutting machine, expertly shaping materials like paper or cardboard into specific forms.
In the realm of eCommerce and retail product packaging, meticulous attention to detail is paramount. Create vector designs with accurate measurements to achieve perfection. A pro tip: Before proceeding with high-volume printing, produce a prototype to preview your packaging design.
Check out the dieline example below, showcasing pink dotted perforation lines, pink solid cut lines, and green solid folding lines.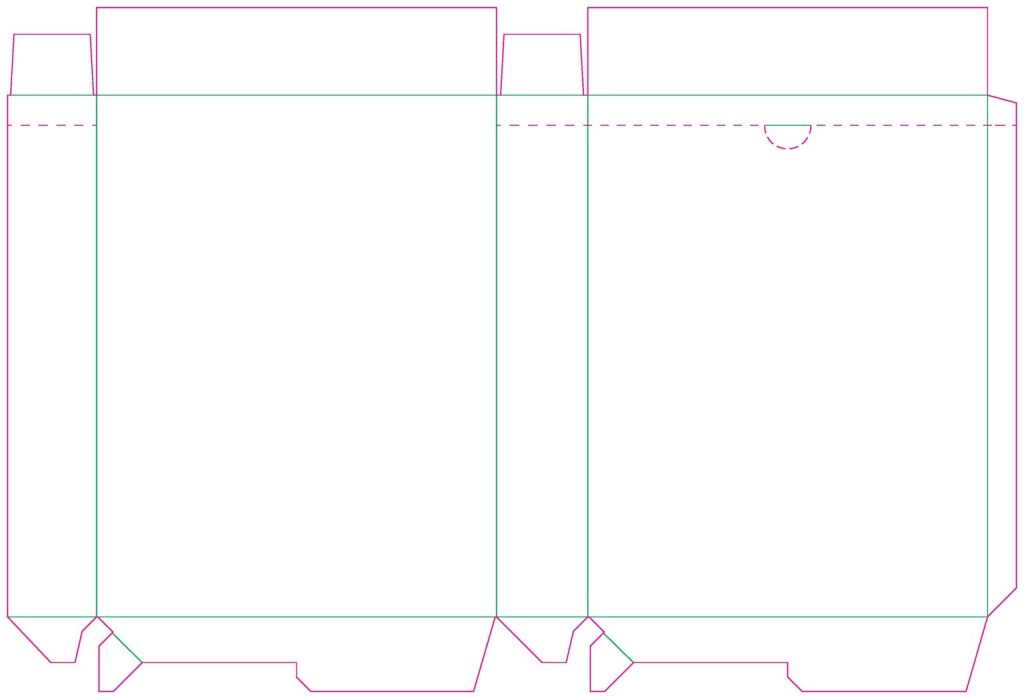 The Process of Die Cutting
Designing your package's dieline is the first step in custom packaging printing. Simplify the process by creating or reusing an existing die that matches your dieline. After completing custom box preparations, perfect your prototype before commencing with final package printing. Once printed, your packages will be expertly packed and ready to go.
Our Favorite Step – Witnessing the Die Cutter in Action!
At JP Graphics, we revel in the magic of the die-cutting process. Experience the wonder as our Original Heidelberg Cylinder transforms into a die-cutting press.
Get Premium Packaging Solutions at Lightning Speeds at JP Graphics
Our team at JP Graphics has collaborated with some of the nation's most prominent brands, turning their 2-dimensional dieline files into captivating 3-dimensional packages. Whether you're exploring food packaging or folding cartons for beauty products, we're committed to surpassing your packaging needs with exceptional print and marketing solutions. Embrace luxury packaging that stands out and resonates with your audience. Reach out to JP Graphics today for all your custom packaging requirements.