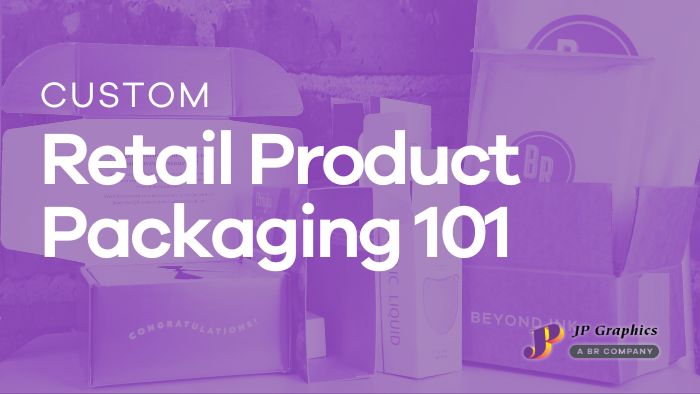 Custom Retail Product Packaging 101
The packaging of your product serves as the first impression for customers, whether it's on the shelf or at their doorstep. Before your carefully crafted food, makeup, candle, toy, cocktail kit, or any other item can prove its excellence, it is the packaging that catches the customer's attention. The choices you make regarding retail packaging, materials, and creative design can significantly influence customer decisions and brand perception. If you want to elevate your product packaging, our comprehensive overview on retail and e-commerce packaging, presented by JP Graphics, has everything you need to know.
The Impact of Product Packaging
Enhancing Your Brand Identity
Whether your customers are picking up your product from a store shelf or receiving it through the mail, you have a chance to make an impression. For instance, if you're selling cookie dough and need retail product packaging, you can use it as an opportunity to showcase your brand through colors, logos, mascots, taglines, and images that resonate with your customers. Similarly, if you're using e-commerce packaging for selling granola bars, customizing the retail boxes with branding elements, campaign information, or eco-friendly messaging can reinforce your brand identity.
Improving User Experience
First impressions matter, and custom retail packaging can ensure a positive experience for your customers. Designing retail boxes that are easy to open, aesthetically pleasing, and can hold additional informational materials can enhance user satisfaction. Customizing folding cartons to fit the unique shape of your products can also provide valuable product information to customers.
Prioritizing Product Safety
Investing in durable and protective retail packaging can prevent product and box damage during transit and save you money and time that would otherwise be spent on refunds and replacements.
Facts to Consider:
of American consumers say that retail packaging design influences their purchase decisions.
of businesses report an increase in revenue after improving product packaging.
of consumers believe that honesty and transparency in product labeling build consumer trust.
of online shoppers receiving custom packaging are more likely to return to the same company for future orders. 
Types of Product Packaging
Selecting the right type of custom product packaging involves considering factors like box shape, size, and durability. The available options include product boxes, folding cartons, mailer boxes, shipping boxes, padded mailers, sleeves, and bags.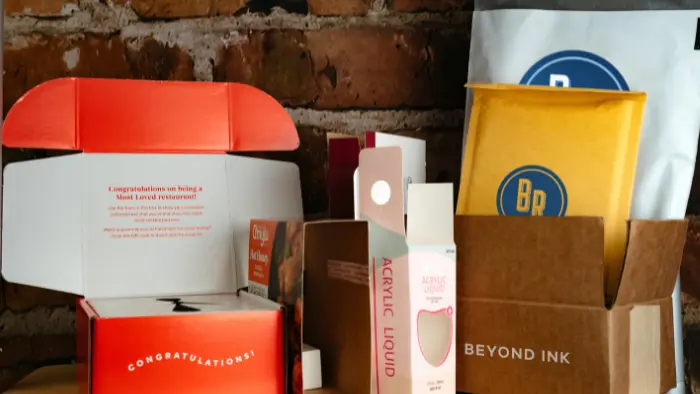 Folding Cartons & Product Boxes
Mailer Boxes
Shipping Boxes
Padded Mailers
Sleeves
Bags
Creative Branding Ideas for Product Packaging
Adding meaningful items to your product packaging can enhance consumer experiences and build brand recognition.
Consider incorporating:
crinkle paper for protection and aesthetics.
tissue paper for a delightful unboxing experience.
commercial print materials to share your brand story and values.
free promotional products featuring your branding.
samples or teasers of upcoming products.
coupons for future orders.
personalized thank-you notes to show appreciation
Benefits of Partnering with JP Graphics for Packaging Solutions
At JP Graphics, a BR Company, we provide custom luxury packaging solutions that offer optimal protection during shipping and handling and a high-quality appearance for retail displays. Our packaging experts have extensive experience working with leading food, beauty, and retail brands in the United States. If you're looking for a reliable partner to fulfill your product packaging needs in a timely manner, contact us today.